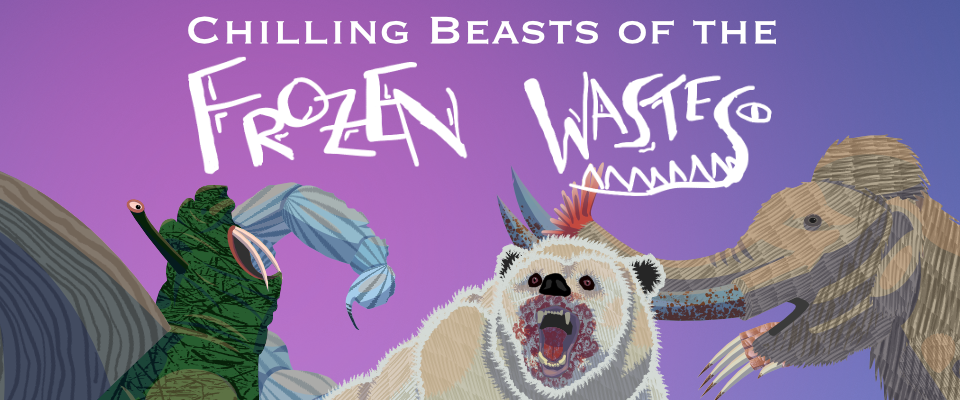 Chilling Beasts of the Frozen Wastes
A downloadable Monster Guts Beastiary
Chilling Beasts of the Frozen Wastes
A Monster Guts Beastiary by Arcane Atlas Games.
Welcome Scavengers
Plunged into an unnatural, never-ending winter by the environmental catastrophe, monsters now roam toxic frozen lakes and stained snowy plains, watched over by scarred mountains.
As you well know, these monsters can hold valuable tags, if you can survive your encounters with them. Happy hunting, bring a coat.

Contents
Chilling Beasts of the Frozen Wastes is a Monster Guts supplement containing:
3 Chilling Monsters
- The terrifying Molemoth - a mole/mammoth hybrid liable to ambush unwary Scavengers from below
- The threatening Elephant Sneal - a venomous elephant seal with a hardy shell. Beware it's toxic ooze.
- The lethal Polarilla Stinger - a polar bear with powerful arms, and the tail of a scorpian. If you've found it's trail, it's probably already hunting you.
4 Dangerous Beasts
& 1 Icy Enviroment


Download
Click download now to get access to the following files:
frozen_wastes_v1.0.pdf
2 MB