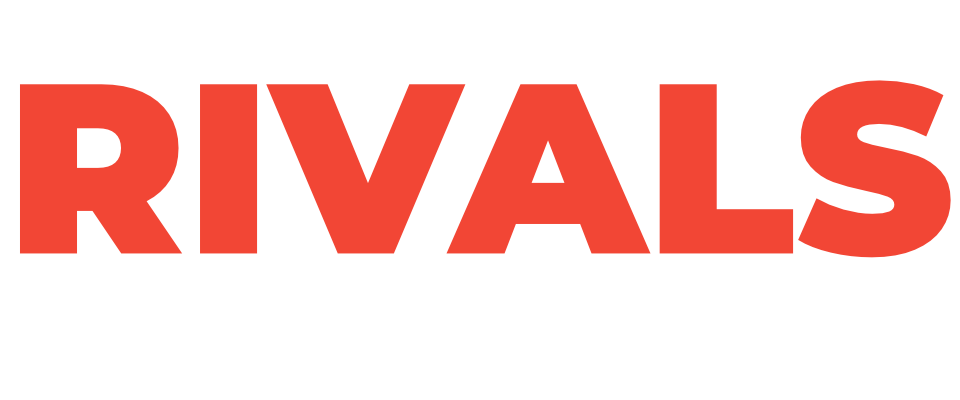 RIVALS
A downloadable 2 player game
A game about two Rivals facing off in a final showdown - a battle filled with meaning, emotion, and the resolve to push past your limits and reach for your goal.
Two players collaboratively tell the story of a climactic showdown between two characters that are in conflict. Their rivalry can be anything - A brave knight fighting a tyrannical dragon, a pair of super-powered fighters exchanging blows, or two competitive sport stars looking to outdo one another.
PVP STORYTELLING
Although built on a player-vs-player (PvP) foundation, Rivals is not really about defeating the other player. Instead, the focus is on telling a story together, with players bouncing off each other to tell the tale of their final encounter, everything that led up to it, and what happens when the battle is over.
REQUIREMENTS
You will need two players, a bunch of six-sided dice (d6), writing materials, character sheets (optional) and snacks.

The game is designed to last one session and takes around two hours.
PHYSICAL EDITION
You can now pick up a physical copy of Rivals from Rooks Press: https://www.rookspress.com/products/rivals
ACTUAL PLAY
DETAILS
Rivals was built using the Vis-A-Vis SRD by Huge Boar Games and was created for the vis-a-vis PvP Jam.
RIVALS is an independent production by Arcane Atlas Games and is not affiliated with Max Lander or Huge Boar Games.
Purchase
In order to download this 2 player game you must purchase it at or above the minimum price of $6 USD. You will get access to the following files:
rivals-spreads.pdf
821 kB
rivals-single-pages.pdf
822 kB
rival-character-sheets.pdf
12 kB
Exclusive content
Support this 2 player game at or above a special price point to receive something exclusive.
Community Copies
We want to ensure that everyone has access to our games, so feel free to pick up a copy of the game for free, no questions asked.
If you play the game, we'd love to hear how it went and would greatly appreciate you sharing our work with your friends, but there is no obligation for you to do so.
We really enjoy making our games and hope that you enjoy them too.
Comments
Log in with itch.io to leave a comment.
oh this was a fantastic read. I hope I can try it soon